This article has been created to supplement Step 1 of the Cloudmore SSO process
Sign in to the Azure portal (https://portal.azure.com).
On the left navigation pane, select the Azure Active Directory.
Navigate to Enterprise Applications

Click the New application button at the top

Select the Non-gallery application option under Add your own app.
Enter a name for the Enterprise application, for instance, 'Cloudmore', and click the Add button at the bottom.


Wait for the success message that tells you that your Enterprise application has been created.

Click the Users and groups option under Manage from the navigation pane.
Here you can add the users that should already have access to this Enterprise application and use single sign-on. Add at least one user to test by clicking the Add user button at the top.

Click on the Users and groups option to select users.
Use the search tab to find the user you are looking for and add them by clicking on them. They will now show up under Selected members.
Click on the Select button at the bottom when you have finished selecting members.
Click on the Assign button at the bottom to assign the selected users to the Enterprise application.

Click the Single sign-on option under Manage from the navigation panel.
.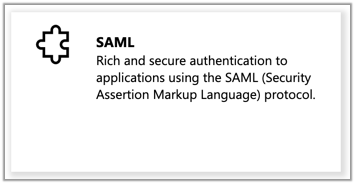 In section 3, called SAML Signing Certificate, click on the Download text next to the Federation Metadata XML.

Your federation metadata XML will start to download. This file needs to be uploaded to the Cloudmore UI in Step 1 of the SSO setup.