Cloudmore now gives the reseller the ability to limit products in the O365 service, only displaying allowed products in the subscription provisioning screens. The Limited Product list can be applied to all organizations or individual organizations
Applying Limited Products to all Organizations
If the limit product function has been applied at the Broker level and new organizations will automatically inherit the limit product list applied at this level
1. Login into Cloudmore and from Broker Menu > My Services > Microsoft O365 CSP Direct then click Limit Products.
2. Click Activate to display the Products which are categorized into groups. Use the drop-down option to display the O365 Product Group and choose the group you wish to amend.
A search filter is also available if you wish to find a specific item.



3. Use the checkbox in the Product List to indicate items that you wish to be available for provisioning.
4. Go through each list and once completed click the Update button at the bottom.
Groups with no boxes ticked will not display.

5. When adding a New Subscription only groups with active products will be offered on screen and only those products that have been ticked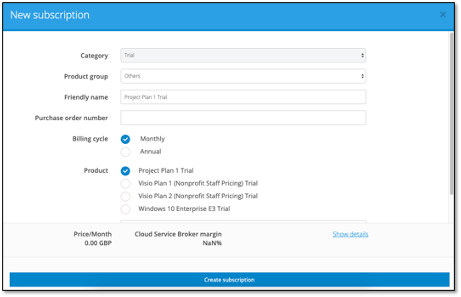 6. To make all Products available press De-Activate on the Limit Products screen


Applying Limited Products to a specific Organization
Login into Cloudmore and from Broker Menu>Manage Organizations>Organizations
Choose an Organization
From the Organization menu go to My Services>Microsoft O365 CSP Direct then click Limit Products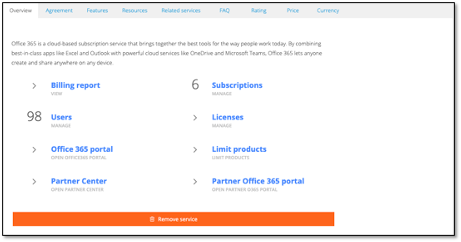 Follow Steps 1-4 above to manage the Limit Products feature