Enable your target customers to discover and learn about your services. Add relevant sales and marketing messaging, a summary of key features, links to additional resources and frequently asked questions.
Pricing information is automatically added from the service price list.
Service Discovery Example.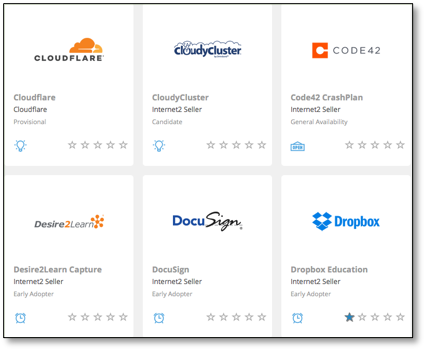 Marketing Information Overview Example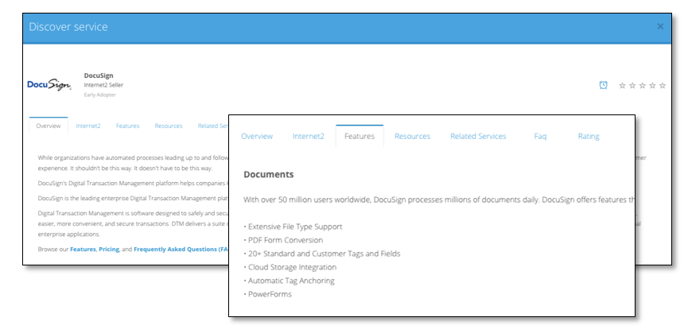 1. Go to services
Log in to Cloudmore. Navigate to your Broker menu > Broker > Custom Services.
2. Enter the service information
The service information will be displayed in the customer's E-store. The information will enable the customers to discover more information about the service and decide if they want to activate it. The information can be quickly updated

Open the Action icon and click on Marketing
This will open the service marketing page, where you can add information about the service. This information is published in the customer's E-store.
3. Enter the service overview
Use the edit tools to format the text.
Click update to apply the text.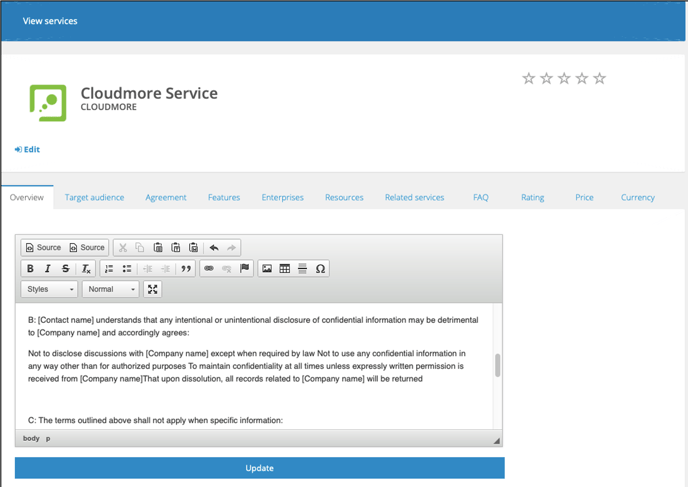 4. Add service features
In this tab, you can add a description of the service features.
Click edit and add the new feature.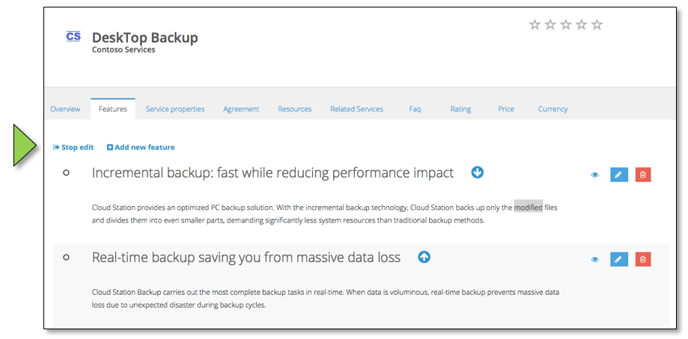 Enter the feature name and description.
Click create to add the feature.
Repeat the process to add additional features.
Use the arrow icons to re-order the features.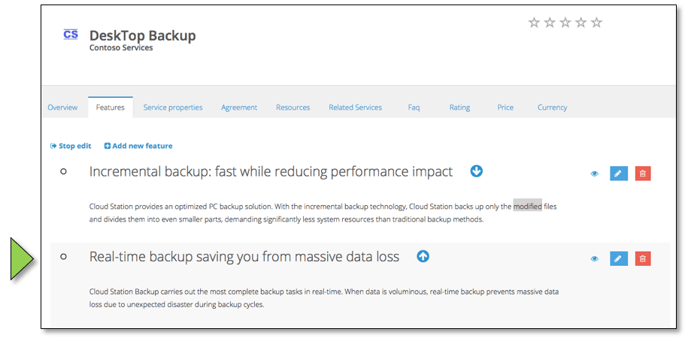 5. Add resources
In this tab, you can add links to additional resources.
Enter the link name – this should describe the asset that the link goes to. For example – Service Homepage or Service PDF Asset.
Enter full URL link – Including, http://www
Select type in the drop-down menu: Options available are image, video, document, link.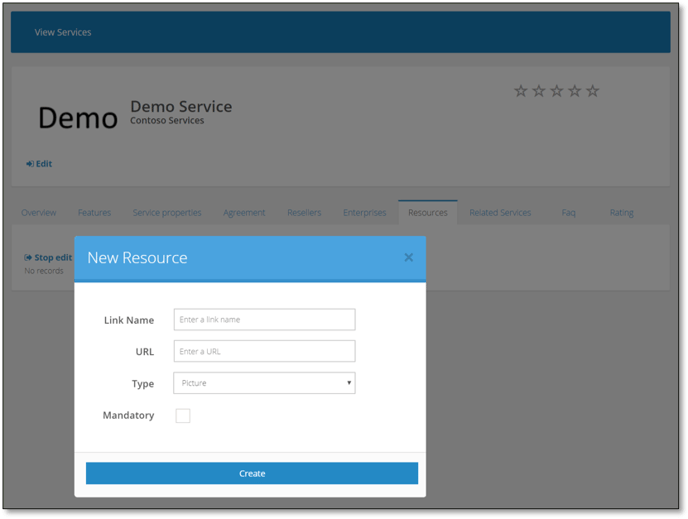 6. Associate related services
Click edit. A list of any other services you have added in Cloudmore will be displayed.
Tick the box next to the related service(s) and click update.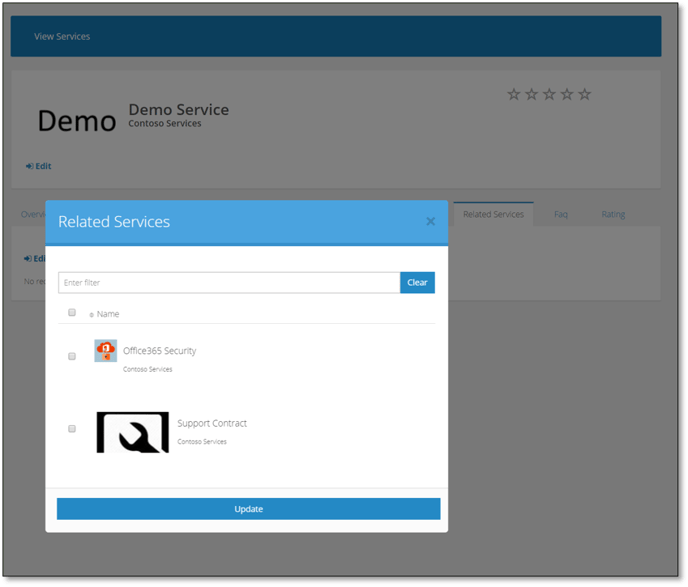 7. Add FAQ
Click edit. A dialog box will be displayed.
Enter the Question and the Answer.