This article highlights the Microsoft offers that have had cost price increases from month to month across the USD, GBP, and EUR currencies.
If you are using one of the other Microsoft support currencies, the changes highlighted below may indicate a price increase in other currencies.
Cloudmore strongly suggests following our suggested monthly billing check routine and reconciliation template to check your sales prices and margins before invoicing your customers due to the unpredictable changes that Microsoft make in their pricelists.
____________________________________________________________________________
April 2022
Price changes identified between the published price lists in February and March 2022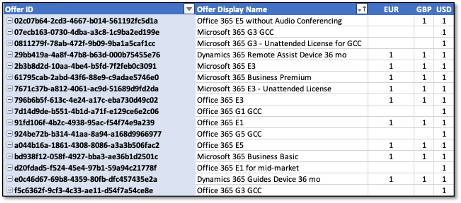 END