When your customers and staff log into the platform, you will want your brand to be instantly and clearly recognisable.
Cloudmore enables you to display your logo on the left sidebar of most pages. You can also change the color scheme to match your corporate branding and add a marketing banner that is displayed when your customers log into Cloudmore.
You can also fully white-label Cloudmore with your own customer login page using a custom URL.
Examples:
Follow the instructions below to learn how to add your logo, color scheme and marketing banners.
1. Go to branding
Log into Cloudmore. On the Broker menu, click on Broker > Branding.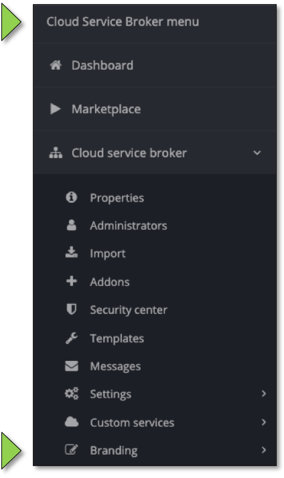 2. Add your logos/icons
Select 'Logo & Icon'.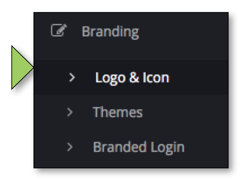 Click on the logo/icon and upload your files. Then change your logo background color. Before uploading make sure that the images sizes are exactly 280 x 54 and 54 x 54 pixels. If they are not the exact size, they will appear distorted. We recommend that your logos have a transparent background and a margin.


3. Change the color theme
Select Themes.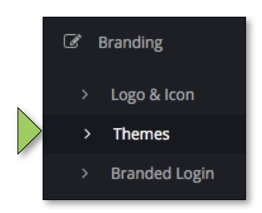 Select 'Themes' and click 'Apply'.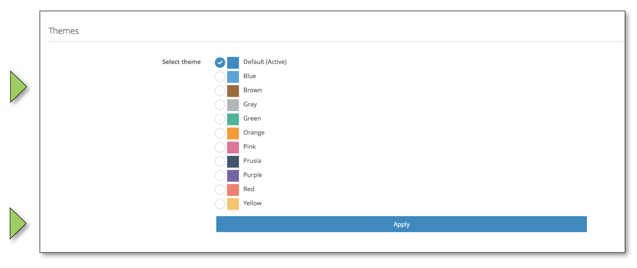 4. Full white-label: Custom login page and URL
Select 'Branded Login'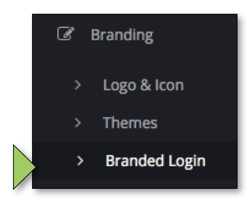 As Cloudmore is protected with SSL, a valid certificate must be used to protect the custom URL. The certificate used must be signed by an online Certificate Authority (CA), not a self-signed certificate. The certificate must cover the custom URL and can be a standard, multi-site or wildcard certificate.
To set up the branded login page, enter the following details:
Host header: The custom URL to be used, for instance https://cloud.resellerdomain.com
Certificate: A valid SSL certificate signed by an online CA in the PFX format.
Certificate Password: The password to access the PFX file.

You also need to create a DNS A-record for the custom URL you want to use and point this to IP-address: 91.213.0.28
NOTE: After adding the above information, it will take up to 24 hours for your URL to be available.
4.1 Create your Branded email address
All emails sent from the platform are, by default, sent from noreply@cloudmore.com. To change this, specify a 'from' email address.

To complete the process, add an SPF record for Cloudmore servers using the instructions below:
Log into the administrative console for your domain.
Locate the page where you update the DNS records.
(You may need to enable advanced settings.)
Should your domain already contain a TXT record for SPF, simply add 'include:_spf.cloudmore.com' to the list.
E.g. "v=spf1 include:example.com include:_spf.cloudmore.com ~all"
If not, create a TXT record containing the text: "v=spf1 include:_spf.cloudmore.com ~all"
Save your changes.
Keep in mind that changes to DNS records may take up to 48 hours to update.
5. Customize Your Login Page
Once you have completed the setup of your custom URL, you can customize the login page with your own background image and links.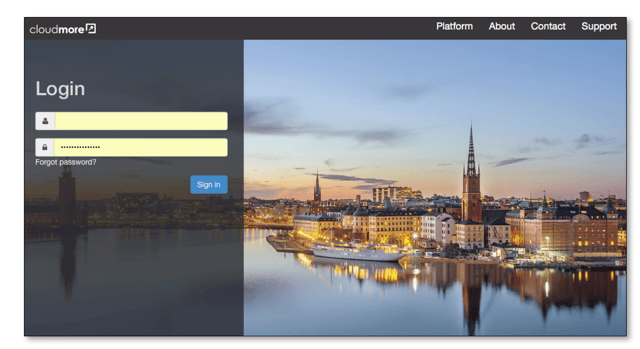 After completing step six, you will be able to add your own background image by clicking on the icon and uploading your file. We recommend that you use a high resolution jpeg image (3060 X 2060 pixels).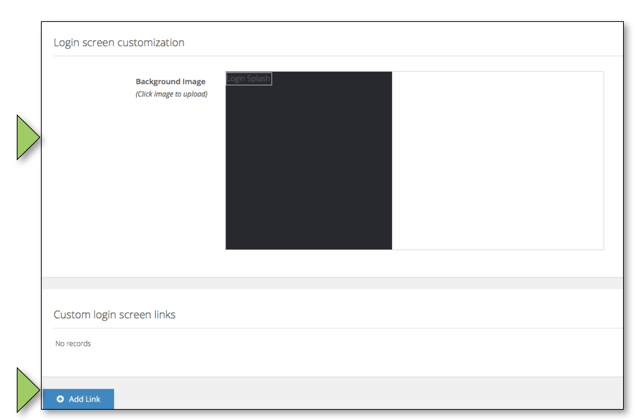 Add links by clicking 'Add link'.
Enter the link name and the URL. These will show in the top right hand corner of the login page.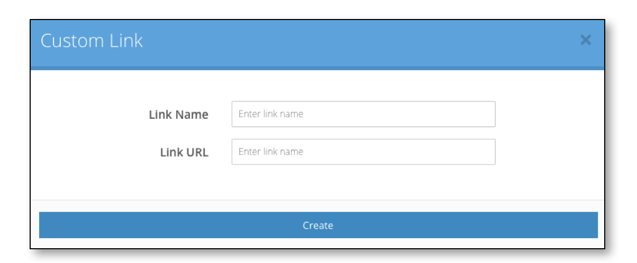 5. Customize Your Organization Start Page
Resellers can now edit the organization's start page with its own content. Please follow the link to read our guide.