Once you've setup your Cloudmore broker account and imported the organizations, you can add the Datto Autotask service from our E-store that will automatically enable the integration:
Login to the Cloudmore broker account.
Click the E-store on the left navigation pane.
Search for Datto Autotask and click on the listing.
In the Service details page, click Add Service.


To generate API Username, API Secret, and API Integration code:

Login to your Datto Autotask account.
Create an API User account and retrieve the API username, secret, and integration code available under CREDENTIALS

from the

Add API User

screen.(Refer to the steps

here

).

To generate Service Billing Code ID and Service Level Agreement ID: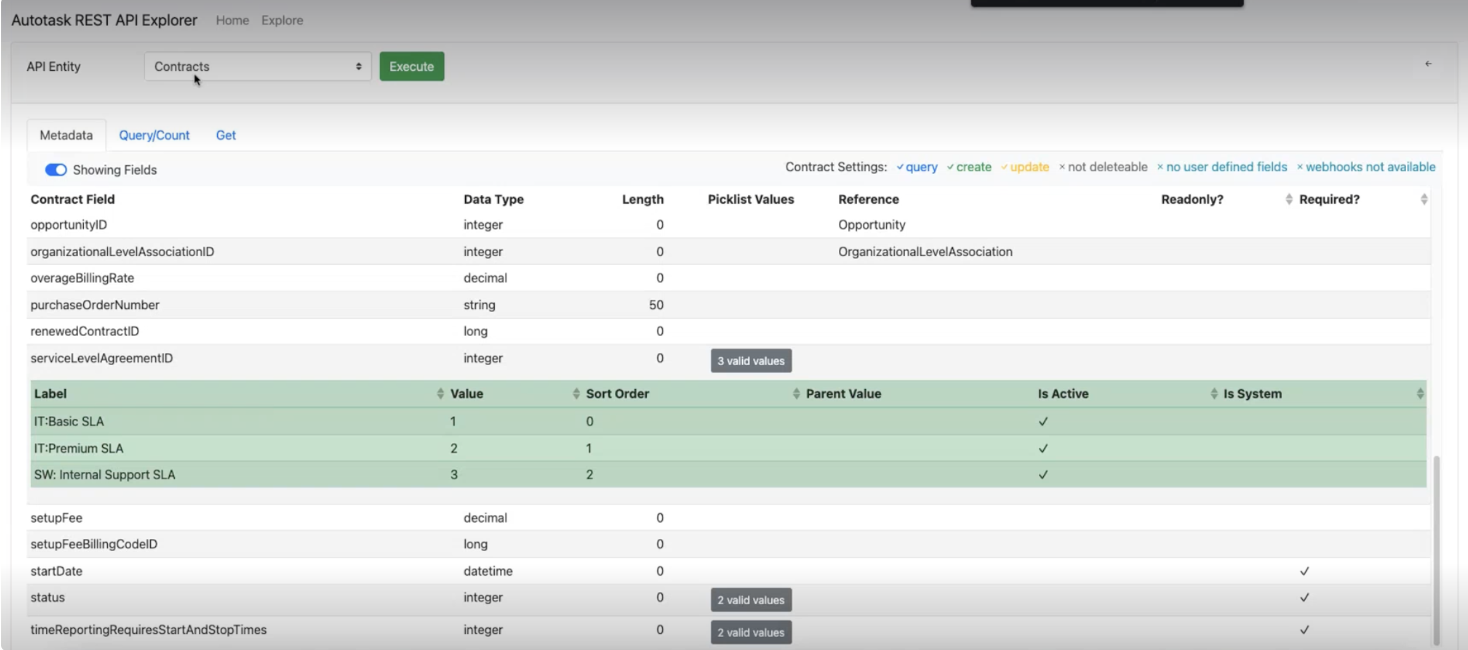 Select

Contracts

under

API Entity

.

Note the Service Level Agreement ID value from the from the serviceLevelAgreementID

row.

Select BillingCodes

under

API Entity

.

Select the Billing Code value for the applicable contract.
7. Click Sign Agreement after completing all the fields.
Once you add the service, the integration is enabled and the billing data will be exported to Autotask every 24 hours and you can view the billing data on your Datto Autotask portal.
Learn more about Cloudmore - Datto Autotask integration.