The service is the "wrapper" that contains the service properties. Underneath the service you add the products and add-ons.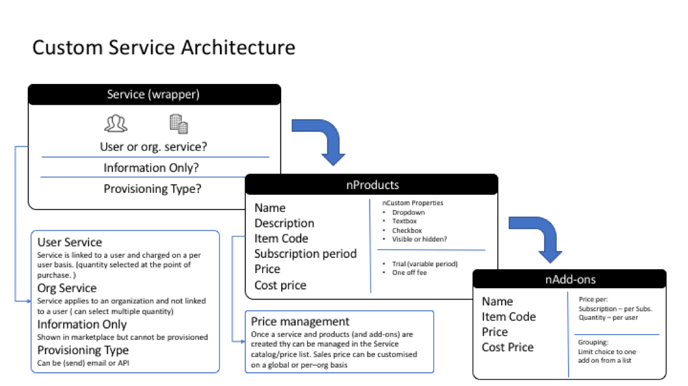 Under services you can set the category to enable easy discovery. You also set the services as either an organizational base or user base and if it is going to be automatically provisioned via the service connector or using email notifications.
Completion of this is required for you to add products, manage pricing and marketing information.
Follow the instructions below to learn how create to and edit custom services.
1. Go to Services
Log in to Cloudmore. Navigate to your Cloud Service Broker menu > Cloud Service Broker > Custom services.
2. Create a new service
Click Create to add a new service.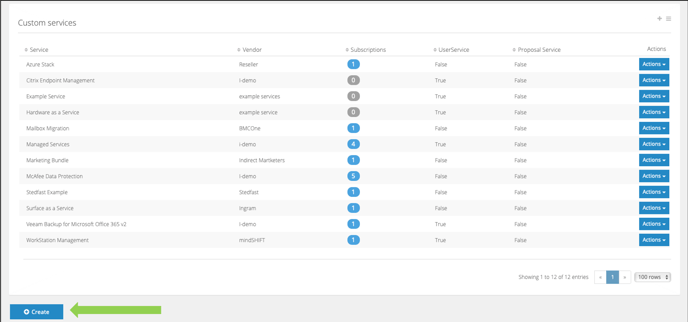 3. Enter the properties for the new service
Complete the form.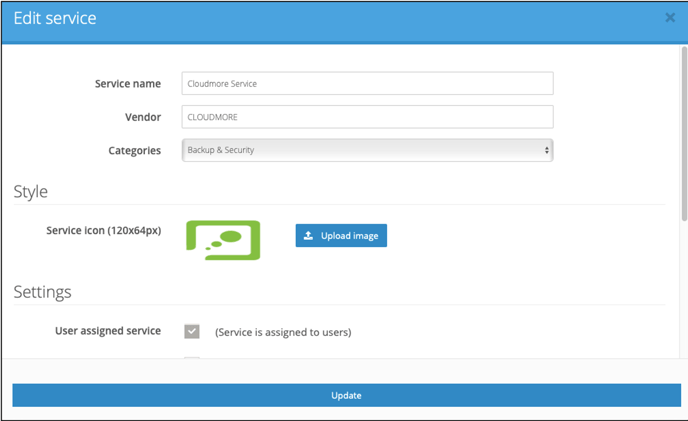 | | |
| --- | --- |
| Service Name | Enter the name of the Service |
| Vendor | Enter the name of the Vendor |
| Categories | Select from the drop-down list of pre-set categories |
| User assigned service | Tick this box to enable the service to be connected to user accounts If this box is not ticked then it will be associated to an organization only |
| Only allow one subscription per organization | Tick this box to restrict each product to a single instance |
| Information only services | Visible in Marketplace but not possible to buy |
| Provisioning Type | Select e-mail or service connector |
Service Icon
Click upload image and upload your icon. Note. the image should be 120x64.
Click create to add the custom service.
The Custom Service will now show in the list.
4. Edit an existing service

Click on the Actions icon to edit the Properties of a custom service.